Over 455 million websites have WordPress as their content management system (CMS).
There are more than 58,000 free plugins for all those websites in the WordPress directory. Need not to mention the thousands of plugins available on third-party websites.
You have to choose decent plugins from numerous options, which could be daunting.
However, the right plugin for your WordPress website is crucial since it may help you with site speed, user-friendliness, and security.
Don't fret if you struggle to find one because…
After trailblazing research, our experts have found the 25 best WordPress plugins that will take your site experience to the next level. So let's take a closer look at those helpful plugins without delay.
Elementor
Leading website building wordpress plugin for websites, Elementor helps non-technical users with no coding skills build & customize pages with a breeze with drag-and-drop functionality.

The essential plan of this plugin will comprise 100+ widget options and 300+ pre-made page templates.
You can do everything from creating a navigation menu (the most difficult) to adding social media icons with Elementor. Additionally, with this wordpress plugin, you can design a new theme by customizing the essentials, including the header and footer.
Here is a caveat: Though this plugin works fine with all themes, it's better to use Hello Elementor WordPress to avoid any issues.
WooCommerce
Do you have products to sell on your websites?
If yes, then WooCommerce is something just made for you.
This wordpress plugin offers essential eCommerce functionality, including storefront creation, a listing of products, and order management.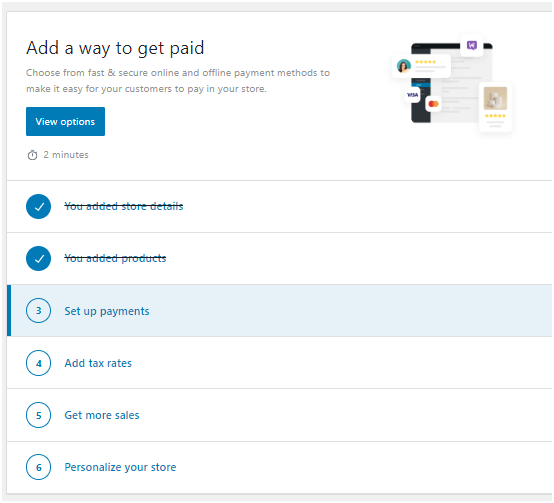 Manage your online store with this simple wordpress plugin that is easy to install. 
You can set up your online store by providing your store details and answering a few questions.
It supports 140-region-specific payment gateways, all major credit cards, and bank transfer payments.
WPForms
You need a contact form when you are down with building pages and adding products to your website.
A contact form is necessary for every website as it helps users reach you.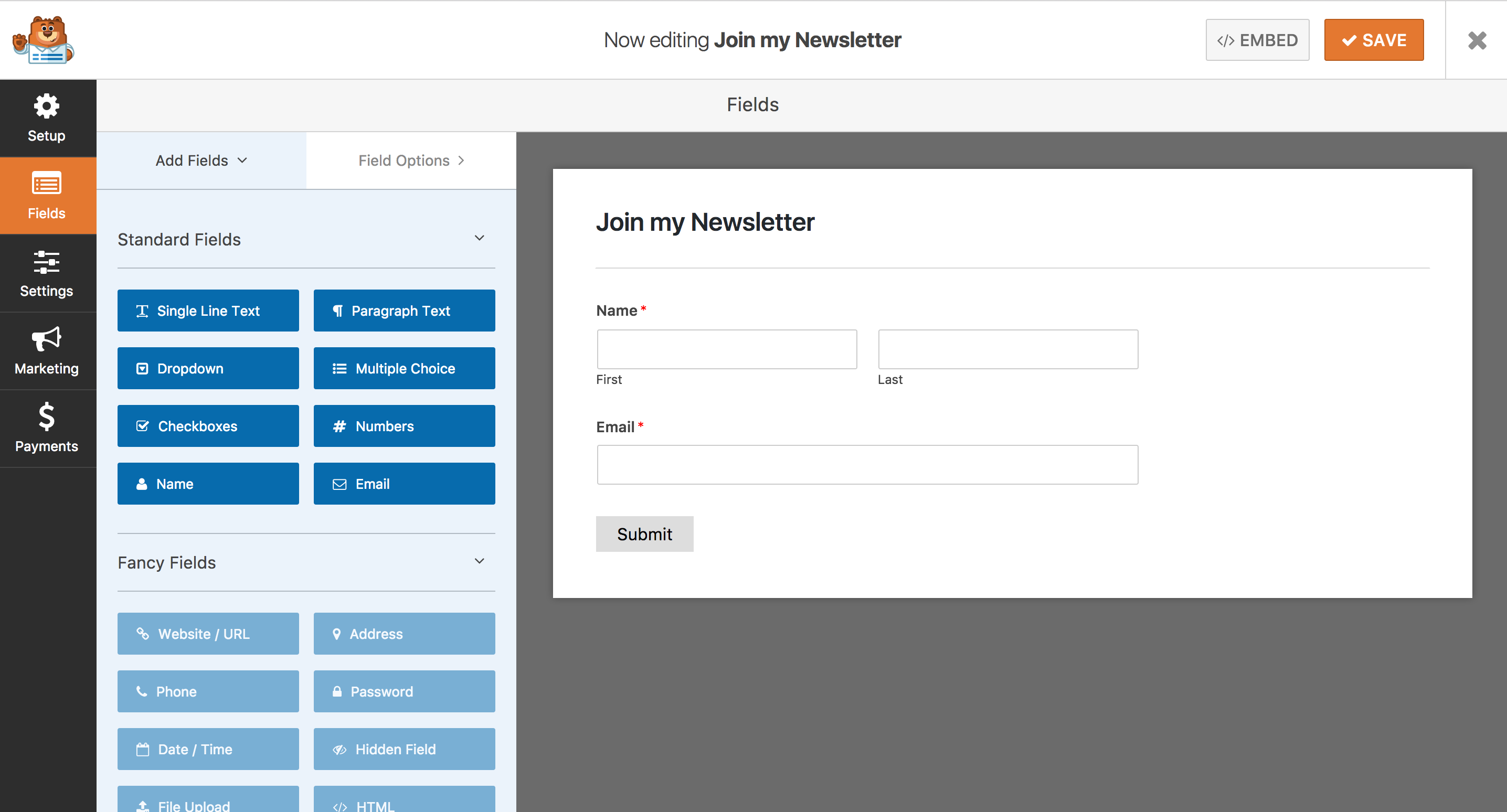 WPForms is a user-friendly contact form plugin. It allows you to create a contact form, online order form, payment forms, polls, and more in a few clicks.
Not only this, but WPForms comes with other features also, including user tracking journey, conversational forms, custom WordPress user registration, etc.
With over 5 million websites using WPForms, it has 4.9 out of 5-star ratings.
Yoast SEO
To pave the way for your audience to come to you, you need to optimize your website for higher rankings and traffic.
Helps in website optimization; Yoast SEO is counted among the most popular WordPress plugins. It makes optimizing posts and pages easier, making them rank in SERPs.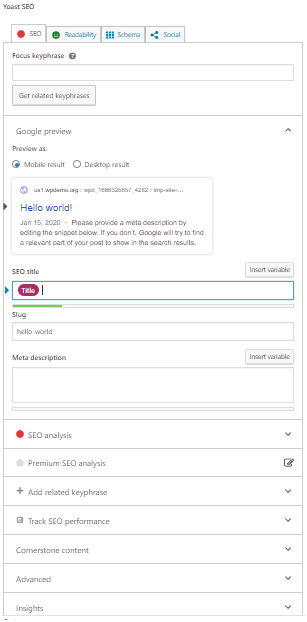 Yoast SEO is fully loaded with features.
Not only for SEO experts, but it is helpful for content creators, too, as it analyzes your content for keywords and readability.
Moreover, this plugin comes with title and meta description templates, helping you learn to tailor them according to the best and most effective SEO practices.
All-in-One SEO
If Yoast SEO is not a good choice for you, then another WordPress plugin for on-site SEO is AIO SEO which helps you shine in the SERPs.
This plugin will tell you about your site's health and conduct audits, helping you better understand where you need to make changes.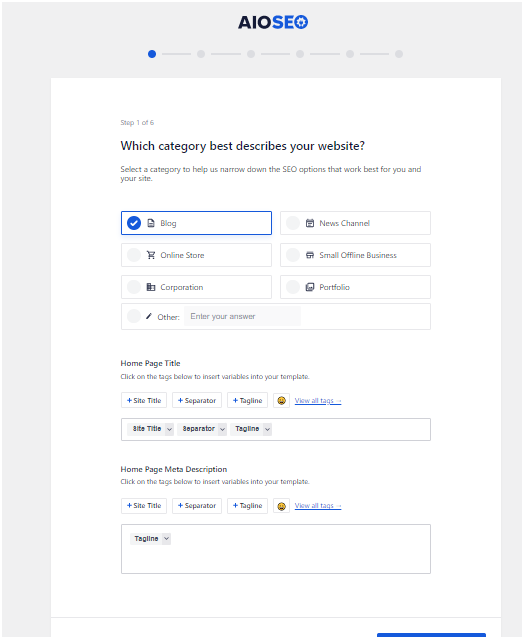 Additionally, it gives you the power to modify things, including title tags, meta descriptions, and more.
All above, this product caters to one's unique industry needs.
Jetpack
After adding SEO plugins, WooCommernce, and forms, you need JETPACK!
Backed by exceptional Automattic developers, Jetpack combines amazing features and tools.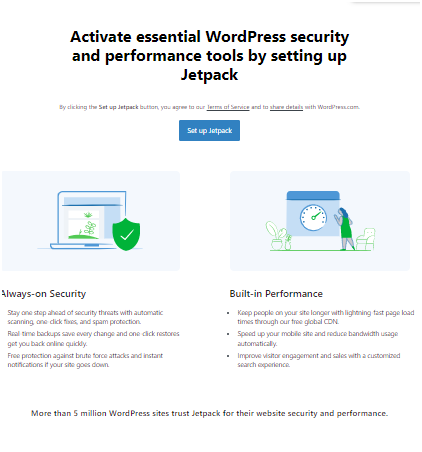 IT HAS EVERYTHING YOU NEED FOR YOUR WEBSITE!
From optimizing user engagement to website security, it has everything you need.
It has plenty amount of features to keep running your website smoothly. Additionally, this plugin enables you to add CDN services, email subscription forms, contact forms, social share buttons, and more easily.
W3 Total Cache
Website speed is what can bring you prospects, not just visitors.
When the website is slow, it sucks and makes your users quit.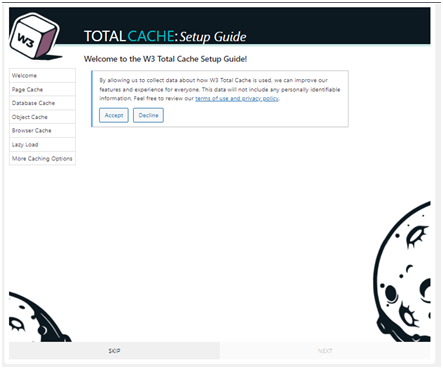 W3 Total Cache is a caching plugin for WordPress websites that helps reduce the website loading time, which results in increased site speed and, eventually, the conversion rate.
Moreover, the search engine rankings of your website will start to improve along with elevated user experience.
Mailchimp
When you have a good number of users but your Mailchimp list is small, this plugin can help you.
Getting your visitors to join your list from wherever they are on the website is easy with this WordPress plugin – Mailchimp (MC4WP).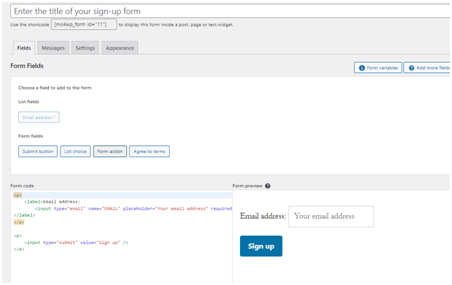 It helps you to create a subscription form for your Mailchimp account without hassle.
If you have Jetpack (version 7.1 or higher) already installed, Mailchimp awaits you in the block editor.
MonsterInsights
You need some insights when you want to know why there are so few sales.
Monster Insights is a WordPress plugin that allows you to integrate Google Analytics properly.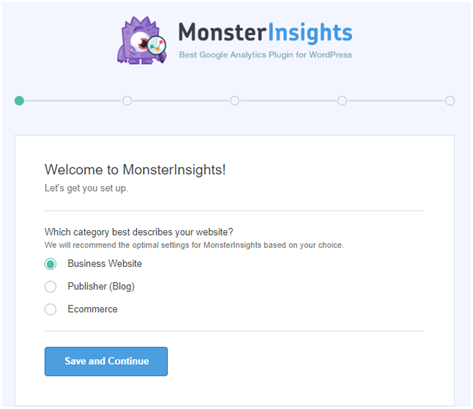 This plugin brings all the important stats just right to your WordPress dashboard.
With this plugin, you can optimize your website as per the stats and improve traffic, revenues, subscribers, etc.
Wordfence
After getting insights, putting in the effort, and optimizing your website, what if it gets hacked?
Secure it with Wordfence, the best WordPress plugin that ensures the security of your website.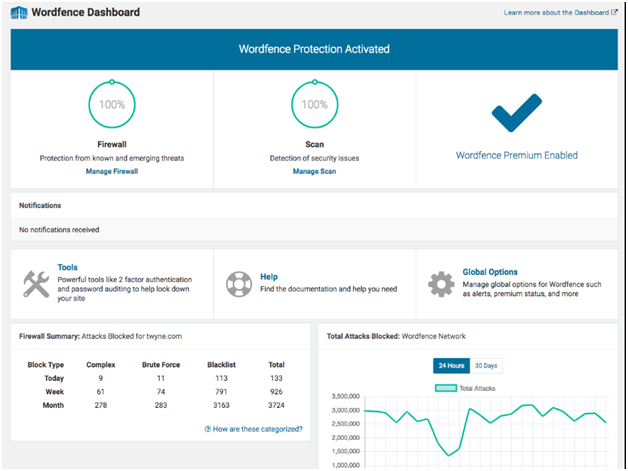 Wordfence is a comprehensive security solution for your website that offers a WordPress firewall, security scanner, login security, and many security tools.
The most impressive part is that it has a dashboard that gives you an overview of attack statistics, notifications, and workforce feature status.
XML Sitemaps
After securing your website and ensuring the best SEO practices, you will have an optimized website.
But what if it doesn't get indexed properly, or crawlers don't crawl your latest published posts?

Generate an XML sitemap for your website for efficient indexing.
It is the best WordPress plugin for sitemaps and XML Sitemaps.
This plugin generates XML sitemaps with minimal work and at no cost.
It supports various types of WordPress-generated pages.
You can generate sitemaps with this plugin for better and more efficient indexing.
Moreover, XML sitemaps notify search engines of your latest posts, keeping your website's information up-to-the-date.
Redirection
404 error hurts SEO, causes a bad user experience, and offers many other negative effects.
So do you want to get rid of 404s?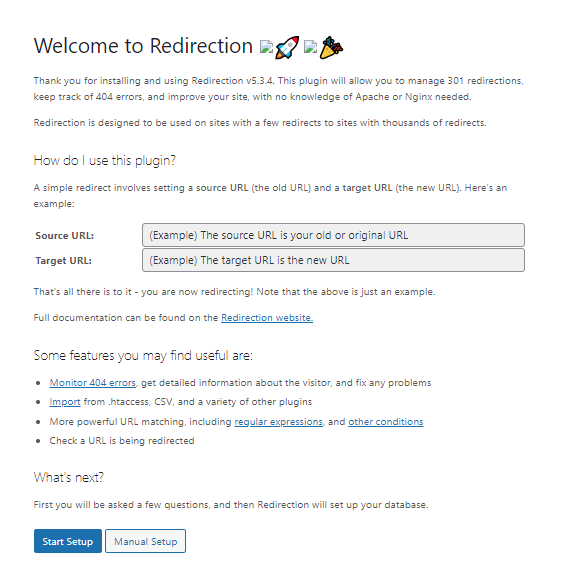 Install the Redirect WordPress plugin.
So, you can send traffic from a static URL to an active URL with the Redirection WordPress plugin.
Additionally, this plugin keeps track of 404 errors on your website, helps during migration, and updates your website from HTTP to HTTPS.
Really Simple SSL
After each post is indexed, what if you still don't get traffic or users don't make any purchase from you because they see "this site is not secure"?
Eliminate this threat by installing SSL on your website.

However, installing a website while being blank about websites could be back-breaking, but with really Simple SSL, you can do it within seconds.
First, buy an SSL. Then, activate this plugin. Then, enable SSL with just one click.
Today, having an SSL on your website is not a luxury; it's necessary.
WP Mail SMTP
You have earned the trust of millions of users by installing SSL, best SEO practices, and whatnot.
Now, you have a pretty long list of emails, but your WordPress website is not sending emails.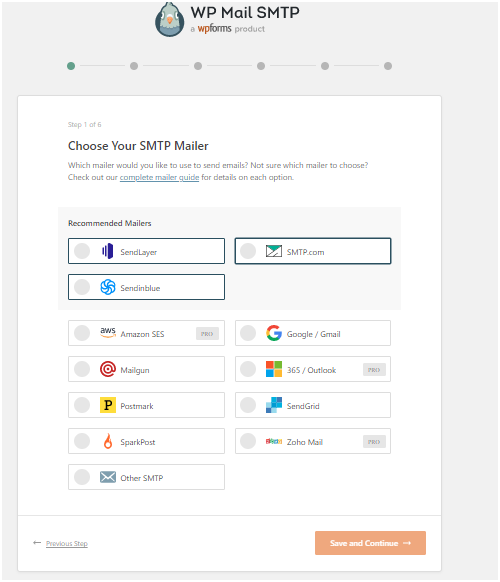 It is a common error that ghost site owners.
WP Mail SMTP addresses this error.
This plugin fixes problems with email deliverability by using a proper SMTP provider while sending emails and ensures the email reaches the inbox.
The most amazing part of this plugin is its easy setup wizard option.
Smush
Remember to add Smush to make your website faster after installing the W3 total cache.
Slow-loading websites are certainly a recipe for failure.
Images are also a culprit in increasing your website's loading time.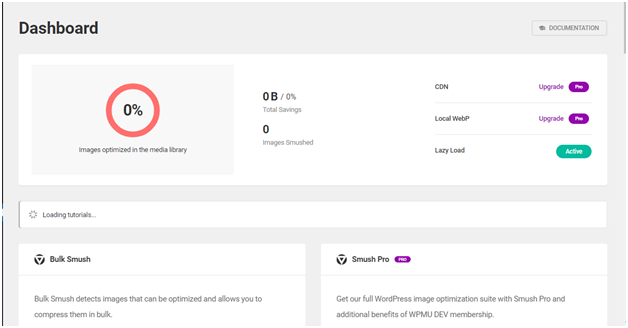 However, you can compress those files and improve your site's performance.
Unfortunately, doing all this on your own can drain you out!
That's where Smush comes in. This WordPress plugin automatically compresses images across your WordPress website. As a result, your website starts to load early, leading to high performance and conversion.
MetaSlider
Well, now you have a faster website with the best SEO strategy implemented, but it is only useful if you can attractively showcase your portfolio.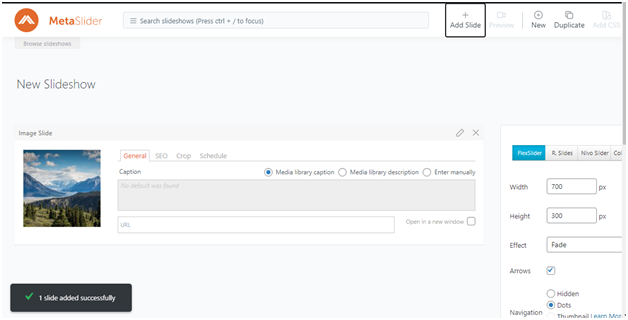 So, opt for MetaSlider to attract visitors with an impressive portfolio.
Showcasing professional portfolios without MetaSlider could be cumbersome.
This plugin has a drag-and-drop feature that allows you to easily create impressive sliders, carousels, and galleries on a WordPress website.
MetaSlider has built-in SEO features that ensure users can easily find the carousel, slideshow, or slider you create.
Updraft Plus
What if you have the best security plugin, like Wordfence, to protect your website from hackers and server crashes? Make your efforts zero in seconds.
WordPress websites are vulnerable to hackers, server crashes, or dodgy updates. Not having a backup plugin is a good way to ruin your years of efforts.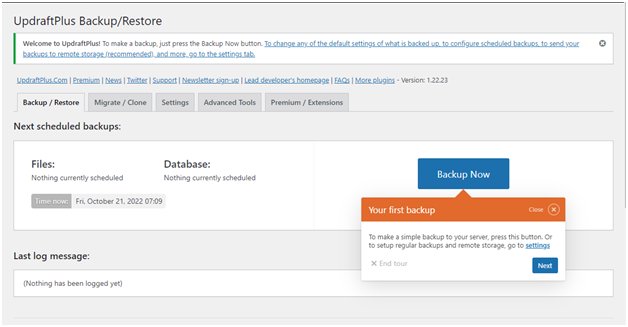 Updraft Plus falls under the category of the best WordPress plugins for backup, cloning, and restoring, having 4.8 stars out of 5.0. Additionally, it comes with remote storage options and is multisite compatible.
It is proven to backup up to 100GB of data.
Weglot
You have applied the best techniques to rank and protect your website, but your users need help understanding what your page is about.
Go multilingual in minutes with Weglot, one of the best WordPress plugins.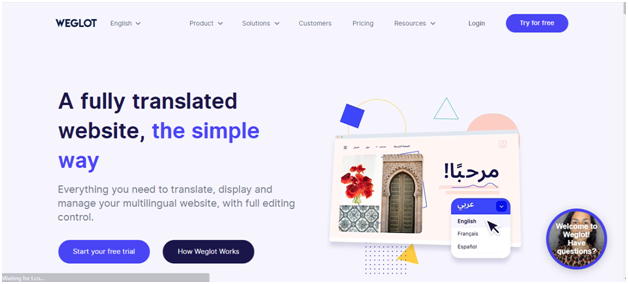 This plugin can translate your WordPress websites into 100+ languages within minutes. You can also make changes if needed with post-editing tools to the translations.
This plugin can increase visibility, boost conversions, and add multilingual functionality easily.
Broken Link Checker
You might have suffered that –
I was clicking on a link and getting taken to a dead end.
That's the magic of broken links.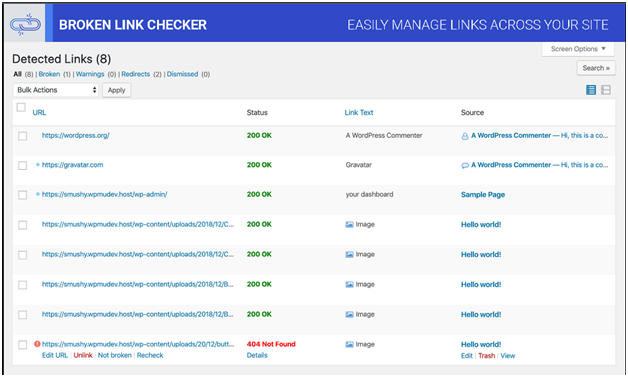 Broken backlinks can affect your website rankings negatively and cause poor user experience.
With Broken Link Checker, you can scan your website for broken links and amend those issues to prevent any negative effect on your rankings or other aspects.
bbPress
bbPress holds an important place in the best WordPress list.
This plugin can provide your users with a space to discuss your product/content.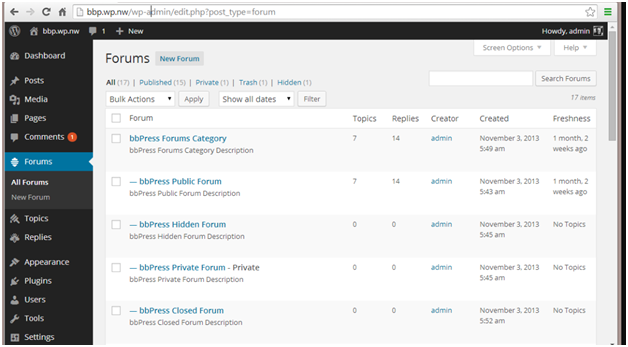 Easy to integrate & use and extremely powerful are a few characteristics of bbPress.
Moreover, this WordPress plugin for forums is lightweight and will not slow down your website.
Akismet
Spam may hurt your website's credibility, and no one wants that.
Akismet is an effective solution for spam comments on a WordPress website.

This plugin filters spam comments and send them to a queue for the site owner to evaluate.
After installing this plugin, you can keep spam comments from each post.
Additionally, it comes with a discard feature that deletes the worst spam messages automatically.
However, it's best to set the plugin to store messages in the spam folder for at least 15 days before removing them permanently.
Optinmonster
What's the reason behind investing a major chunk of money in your website?
Leads!!!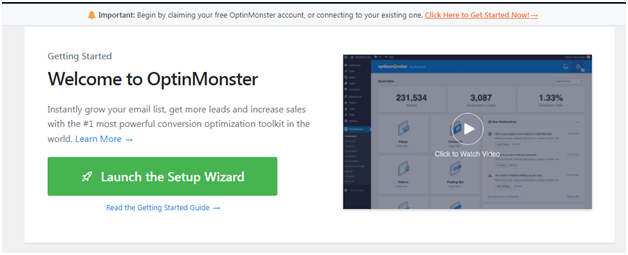 So, get one step ahead with Optinmonster, which will instantly grow your email list, help you get more subscribers, and increase your sales.
In short, Optinmonster is the best popup builder and email newsletter WordPress plugin that can help your business grow with leaps and bounds.
SeedProd
SeedProd allows you to market your products or services even before launching them by helping you build a coming soon page with a breeze.

This WordPress plugin is mainly popular for its easy-to-use page builder.
Things you can do with SeedProd are as follows:-
Website

Landing Pages

WooCommerce

Coming Soon Page

Maintainance Mode
Forminator
Forminator is a WordPress form-making feature loaded with several features.

With this plugin, you can create the following: –
Contact form

Payment form

Email form

Interactive polls, and much more.
This plugin has a drag-and-drop feature for simplicity, which you won't find anywhere else.
HubSpot
Here comes the 25th product on the best WordPress plugin list that is a must in 2022.
HubSpot is a WordPress CRM (Customer Relationship Management) plugin that allows an individual to manage contacts, follow leads, track conversions, build newsletters, and more.

You can integrate the website into Hubspot CRM and reap the greatest benefits.
Additionally, it offers an impressive dashboard with analytics that helps you understand the effectiveness of your efforts. So, you can make data-backed decisions and drive your business to the edge of success.
Final Verdict
Whenever you need to add new functionality to your WordPress website, you head towards the plugin section. Then, you start finding a suitable WordPress plugin and add it to your website. But do you know excess plugins can make your website slow? If not, remember that a poorly coded plugin can hurt your website's speed.
What do you need to do?
Find a reliable plugin that adds functionality to your website without affecting your website's speed. The above listed are the 25 plugins with different functions that won't negatively affect your WordPress website. 
However, if you are not into so much technical stuff, let our experts manage your WordPress website, and you sit & relax.
You can get more information about our WordPress website optimization services by clicking here.
Last, do not forget to tell us how this listing helped you in the comment space; our WordPress website has for its beloved users. Thank you for reading this write-up!
Subscribe To Glocify
Get tips and the latest news from Digital Space. Grow with Glocify!