One pager is an important marketing tool for any business that helps them describe their services and benefits in a clear, concise manner. A Company One Pager provides a great opportunity to leave a nice impression on potential customers, educate them, and boost brand awareness and recognition.
Also, creating a one-pager pushes a business to analyze their company completely and have a clear idea about their concept and objectives. Management must be familiar with the business' current affairs, financial state, and everything else in order to make the perfect one-pager.
Through a one-pager, companies can build interest and hype among customers. More people will notice your brand and know about your products and services. Also, it is the perfect tool to educate investors about business, convince them that your business plan is good, and push them to partner with you.
In this guide, we will learn about everything related to one-pagers, including how to create one and some great examples. So, let's get started.
What is a Company One Pager?
A one-pager is a piece of document that has an in-depth detailed description of a company, its goals, objectives, products, and services, all in one place. Above all, this is an overview that focuses on major points of your business, including vision, mission, value proposition, goals, and other key initiatives.
A one-pager can be used to attract potential investors, advertise and raise awareness about your company, or to tell customers regarding services and products. Its main purpose is to get the attention of investors or customers and convey the value and benefits to them.
Benefits of a Company One Pager
Clarity and conciseness – As one-pagers have a small format, it is easy for brands to communicate their offerings and services in a simple manner. Instead of complicated pages, there is a simple outline that makes it easy to describe your business's core values, goals, and other information.
Helps put a cohesive message – Companies can communicate a cohesive, consistent message both externally and internally through one-pagers. The single page format makes it simple to focus on crucial, important points instead of a large manual. Likewise, it also boosts understanding about your company, and you can look at areas that need improvements or additions.
Convenient to edit – As compared to an elaborate business strategy, it is simpler to edit a one-pager. Companies can post their one-pager on their website and make the relevant changes whenever needed. Further, it is also easy to update one page with new developments and information.
Great marketing tool – One pagers provide an affordable and effective way of marketing your company. You do not have to spend huge amounts of money on advertising. You can upload the one-pager on your company website and send it to your customers via email or text message – that too, without denting your budget at all!
Format for a Company One Pager
The design and content are the main parts of anyone pager format. There should be the right balance between images and texts. Some things you should include for sure are the brand logo, product pictures, customer reviews or testimonials, some statistics or metrics, and a CTA. Let's check out what the format of a one-pager must have-
Brand Logo and Information –
First and foremost, you have to add your brand name, logo, and your tagline at the beginning of the one-pager. Putting them at the top is important so that readers remember basic information regarding your company. Secondly, providing information about your social media accounts is also recommended so potential clients and investors can connect with you.
Positioning Statement –
This statement is used to describe your company's value proposition and how it stands out from your competitors. Thus, it must focus on your target customers, tell about your brand goals, and how you plan to serve your customers. Additionally, this also enhances your marketing and advertising strategies.
Product Overviews –
Include a short description of your company's services or products that showcases top features and the benefits of the product. Tell readers why they should purchase your product and how does it tackle issues faced by the customers. What's more? Try using bulleted lists, diagrams, tables, illustrations, etc.. It is a great way of telling readers about your products.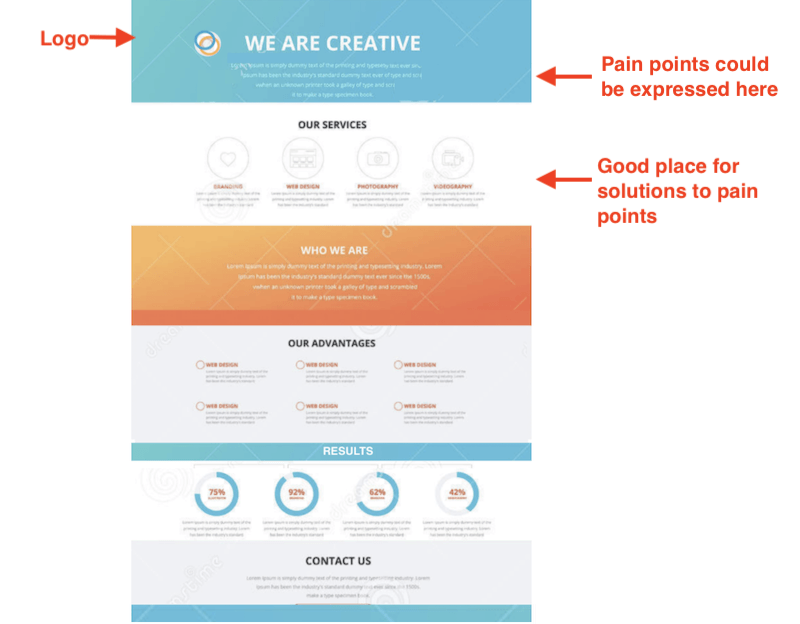 Executive Summary –
The summary includes your company goals, main initiatives, differentiation strategies, and your offering to investors. You can add your previous solutions, main events in your business' timeline, past accomplishments and honors, etc. You can even use market research metrics to show how effective your products and services have been.
Problems and Solutions –
Make a list of major issues and challenges your customers come across and tell readers how your products tackle these issues. Try to be relevant, specific, and to the point when talking about issues and your solutions. Focus on crucial issues and illustrate how your services are the best option for solving these problems.
Contact Information –
Last but not least, leave your contact information so that potential customers and investors can get in touch with your company for business or collaboration. For this reason, incorporate your company location, office address, phone number, email, social media accounts, etc. Plus, you can also offer information about some executive members, their roles, and contact info.
Whenever you think of creating a one-pager for your brand or company, make sure to include the above things in the format.
Top Examples of Company One-Pagers
One pager can be really effective for your business, but it can be hard to create them from scratch, especially if you have no prior experience. Here are some great one pager examples from which you can take inspiration.
Business One Pager
A business one pager must tell about the core values and products clearly and concisely. As a brand grows, its target audience grows too, and a one-pager is great for telling people about your offerings. It is a powerful way of capturing the attention of new customers or attracting investors.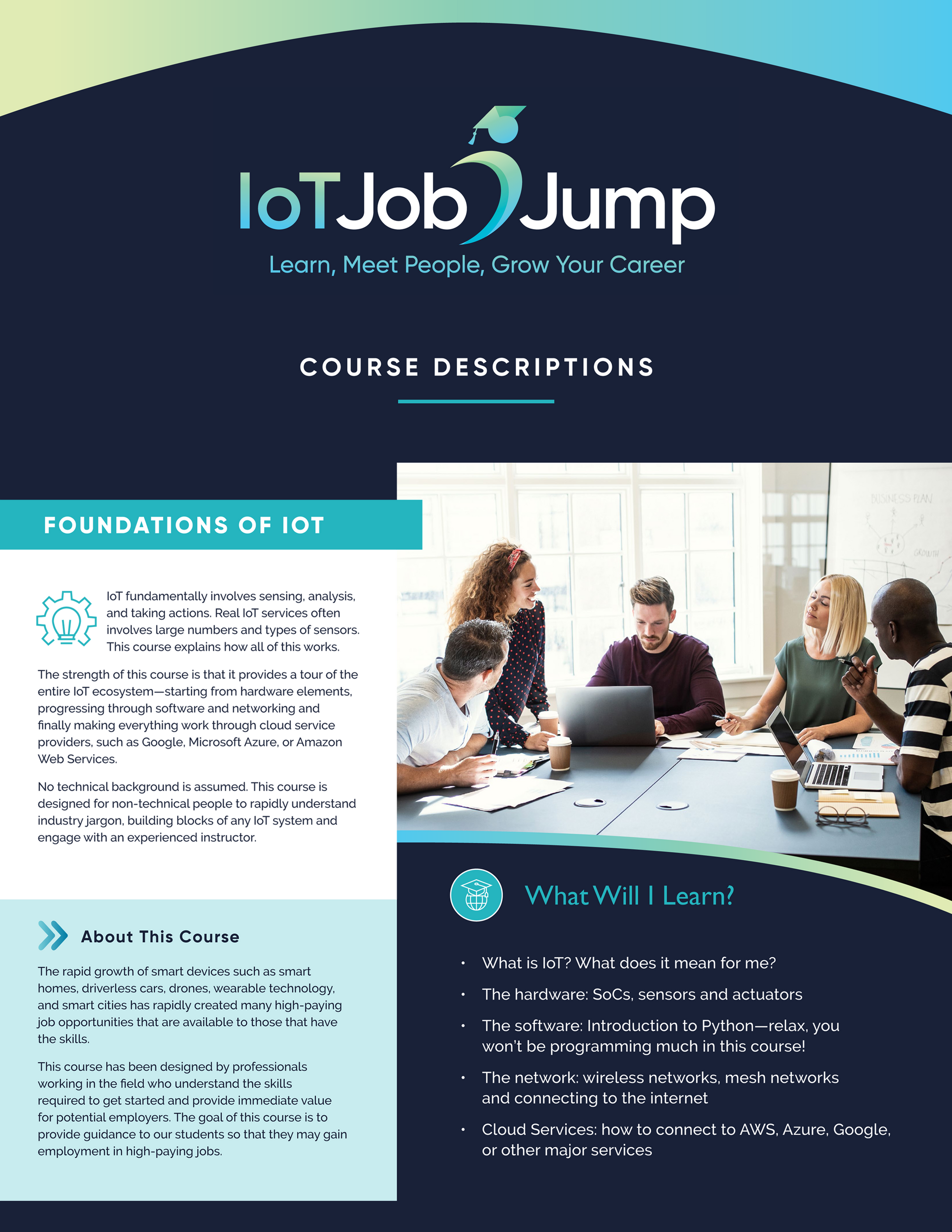 It should include the brand logo, product overviews, testimonials and reviews, and contact information. Business one pagers reflect the personality of your business, and you should try matching its design with your brand's image.
Marketing One Pager
Marketing one pagers aim at convincing readers to buy your products and boost sales. They should focus on showcasing the value for customers and investors. Try to add product and service descriptions, customer pain points and how your services can solve them, benefits, and call-to-action. Apart from email and social media platforms, you can publish marketing one-pagers at sales meetings and trade shows.
Product One Pager
As the name suggests, product one pagers are used for sales enablement and telling readers about your product. It helps get new leads and raise brand awareness apart from attracting investors for your products.
When your target audience read about your products and knows about their features and benefits properly, they are more likely to buy them and recommend them to friends and family. Try to add product photos and customer reviews to give an authentic representation of your products.
Startup One Pager
This type of one-pager is mainly used to attract investors and raise funds for your startup. Every business starts from scratch, and financial help is vital to being successful. Thus, it is important that Startups should clarify their value proposition and their products' benefits and usability in their one-pager.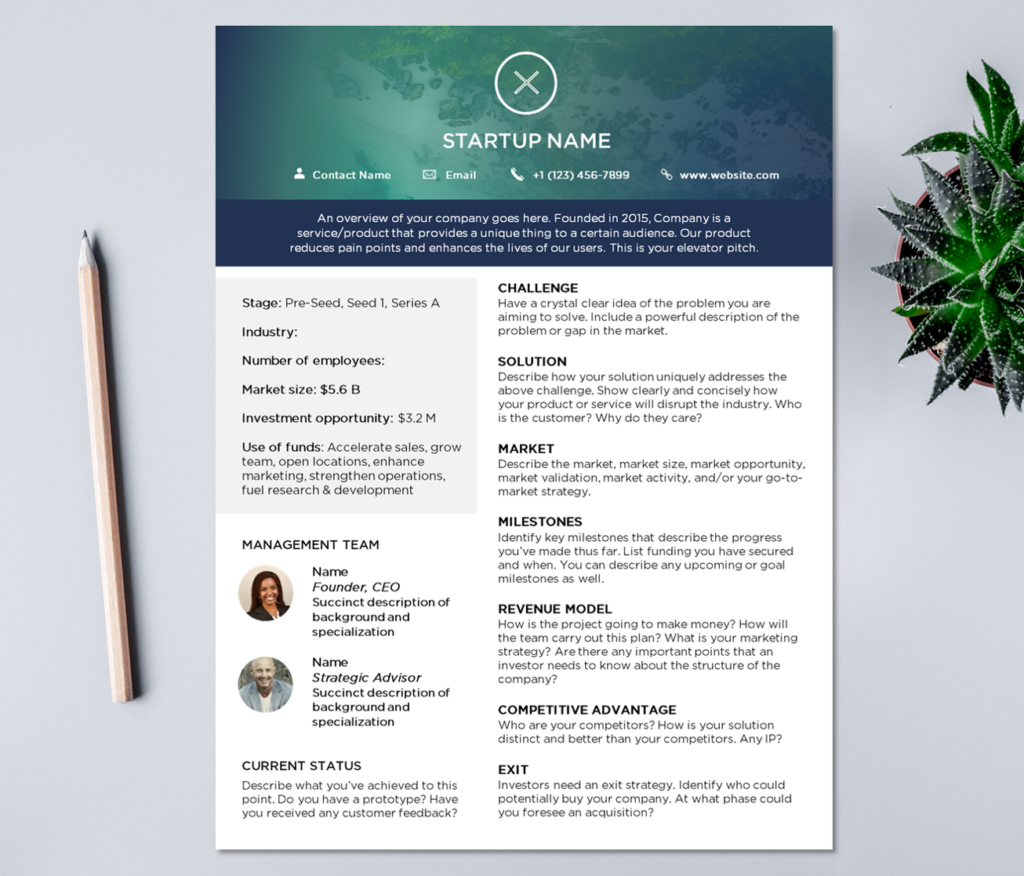 The main audience for startups includes venture capitalists and investors, so the one-pager must be concise and persuasive. Market research, financial details, business strategy, and objectives should be there.
Investor One Pager
Again, the aim behind these one-pagers is to attract investors, push them to know more about your brand, and invest in it. Try to put your message forward in a simple and concise manner that tells about the core values of your brand and its offerings.
Make sure to include information about your business strategy, executive team, funding, and money use, milestones, future plans, market research, and competitors' overview. Essential details like risks and timescales should also be there.
Top Tips for Writing a One Pager
Follow these tips to create an engaging and informational company one-pager.
Make sure it is not boring –
Content is most important, and readers will not go through the entire one-pager if it is boring.  Therefore, make sure everything is appealing, organized, and visually attractive. So, try a professional, dedicated tool to create your one-pager if you want the best results.
Keep a right balance between images and text –
Readers are far more likely to remember images, GIFs, videos, etc., rather than plain text. So, we can say, text is vital for the one-pager but make sure you keep the right balance between text and visual media.
Use colors and design which match with your brand –
A company one-pager represents your brand and is used to boost awareness. Readers will love it if the one pager's design matches with your brand logo and visual image. This will help attract your target audience and help you stand out from competitors.
Use statistics, tables, and illustrations –
Instead of typing out complex numbers and figures, try to use tables and similar diagrams. Why so? Tables and illustrations help present information in a clear manner, and readers will be able to understand it better.
Create a responsive one-pager –
It is not necessary that every reader views your company's one-pager on a desktop. Many people will view it on their laptops or their smartphones. Thus, make sure the one-pager is fully responsive on all platforms.
Track and measure its effectiveness –
Track the effectiveness of the one-pager to make sure it is really working. You can track the number of people who read it, the amount they read, whether they interact with it or not, if they respond to the CTA or not, etc. Plus, tracking these metrics will tell you about the weak points and make improvisations to the one-pager accordingly.
Conclusion
For any brand or business, a one pager is really effective for business communications, marketing, and brand awareness. Whenever you create one, make sure to discuss the final one pager template with all executive members of your company so that everyone approves it.
Just, make sure that information is presented in a concise manner that is easy to grasp by readers. Make it visually appealing and always add a call-to-action along with contact info. Generate new leads, find new customers, and boost sales with the perfect one pager for your company.
If you need any help with creating one-pagers or marketing for your company, you can consult Glocify Technologies. The experienced and well-trained team will offer you elite-level digital marketing, mobile apps, and web development services for your company. Get in touch now and take your brand to the next level.
Subscribe To Glocify
Get tips and the latest news from Digital Space. Grow with Glocify!